back to hikes and climbs back to Locations and Travel
Baku

We were in Baku for the second time in December 2014, and we liked it better than two years before. Nothing that very much has changed in Baku since; perhaps we had become a little wiser and tolerant about cities and life east of the Black Sea.
Baku has ancient origins, and the Maiden Tower also known locally as Giz Galasi, located in the Old City was built in the 12th century as part of the walled city. Together with the Shirvanshahs' Palace, dated to the 15th century, it forms an ensemble of historic monuments that are UNESCO World Heritage Sites. The Maiden Tower is one of Azerbaijan's most distinctive national emblems, and is featured on Azeri currency notes and official letterheads.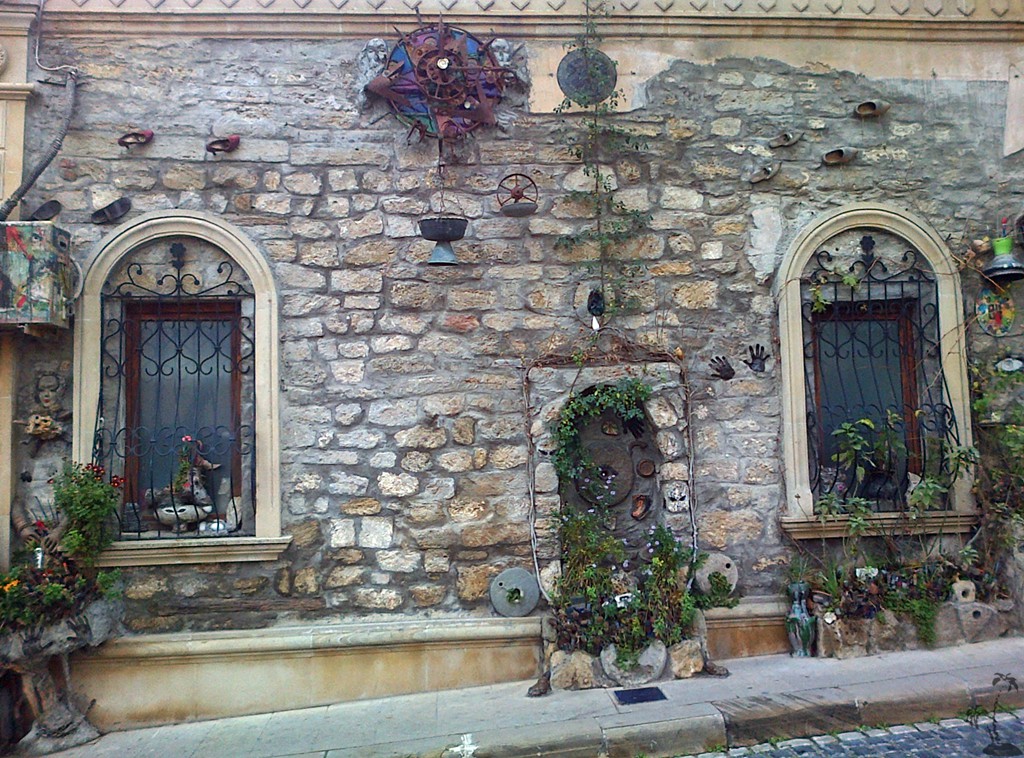 The historical center of Baku reveals its tumultuous past. The old city is a maze of alleys, mosques, historic buildings and remnants of fortification.
Baku had the world's first oil boom, over a century ago. At the turn of the 20th century, Baku was pumping half the world's oil and foreign investors were piling in. Since then, save for a depression during the Soviet times, Baku has been a city of the nouveau riche – very nice to look at but not really viable. Many old-looking facades have been simply set in front of old buildings. As the New York Times observed, oil money can be used to fix or to hide a problem.
Having said that, we found Baku to be a rather lively and interesting place. For more photos, also see Baku to Xinaliq
Other Information: Visa are now more easily to obtain, though you may still require an invitation, possibly from a travel agency.
GPS and trailmaps:
The map and trailinformation is generated by

, based on GPS information collected from the actual hike. Waypoints can be downloaded to a GPS device from Wikiloc. If necessary, use
GPSBabel
to convert GPS data to different formats. For more hike descriptions by Palmtreetreeproduction, browse this website or visit Wikiloc and search for "Palmtreeproduction". You may also find nearby trails from other authors.
Google Earth: You may also view the trail in 3D by clicking "view in Google Earth" when on Wikiloc. You need to have Google Earth installed on your computer.