back to hikes and climbs back to Locations and Travel
Tbilisi City Walk

Summary: Every city, and especially every capital in the world has its appeal. But Tbilisi stands out. For once, it must be the capital of the shabby-chic, if only for making a virtue of necessity. Tbilisi has a fascinating amount of history and monuments, and the people of Tbilisi know it. Universities and students are integrated in town; and more than anywhere else we found students active as guides, as researchers or simply filling the streets with life.
Tbilisi – and not only Old Tbilisi, which is the tourist hotspot for very good reasons - has artsy and stylish cafes and restaurants, while always staying in touch with its roots.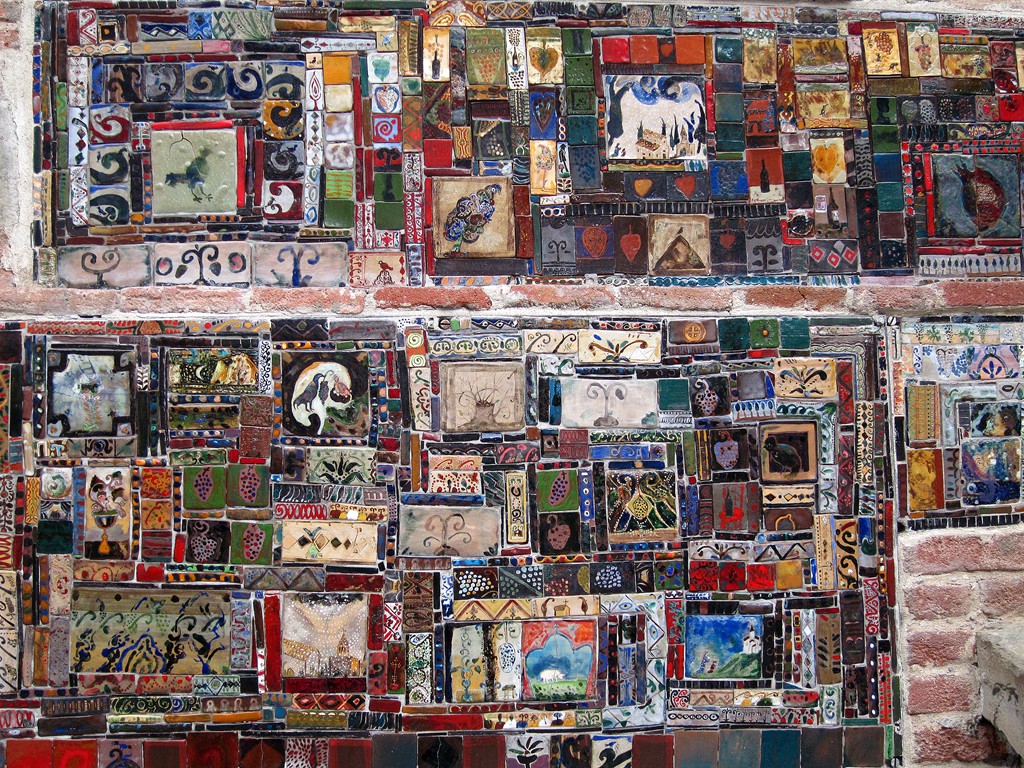 Detail of the Clock Tower in Tbilisi
Upon arrival, foreigners will feel totally illiterate. The Georgian script – like the Armenian – appears incomprehensible – as is the spoken word. Even after days we were at a loss for even the simplest phrases. There is not always a Latin-script translation. But this is easily compensated by the helpfulness of the Tbilisi people. We even managed to make use of the public bus system, much to their delight.
There is much to explore, always with the knowledge that there will be a good meal or snack readily available in some stylish hangout. Georgian wine is rightfully famous.
It takes many days to explore Tbilisi. We just would mention the short hike to the top of the castle, which we marked on the attached trail. The last bit is quite exposed, and there are clearly easier ways to enjoy the view over Tbilisi – for instance by taking the cable car.
| | |
| --- | --- |
| Maximum altitude: | 565 meter |
| Minimum altitude: | 397 meter |
| Cumulative height: | 200 meter |
| Cumulative length: | as much as you want |
| Difficulty | easy - except for the top of the castle |
| Time: | As much as you like |
| Date of this record | December 2014 |
| Download GPS info: | Tbilisi |
| | |
| | |
| | |
| | |
| | |
| | |
| | |
| | |
General location and approach: Tbilisi is easily reached from Europe
Other Information: n/a
GPS and trailmaps: The map and trailinformation is generated by

, based on GPS information collected from the actual hike. Waypoints can be downloaded to a GPS device from Wikiloc. If necessary, use GPSBabel to convert GPS data to different formats. For more hike descriptions by Palmtreetreeproduction, browse this website or visit Wikiloc and search for "Palmtreeproduction". You may also find nearby trails from other authors.
Google Earth: You may also view the trail in 3D by clicking "view in Google Earth" when on Wikiloc. You need to have Google Earth installed on your computer.